FREE SHOW IN NORTH BAY!
Thursday, August 18th. 8-10PM
@Raven & Republic
Come join me on Thursday, August 18th at Raven & Republic as I'm playing a FREE SHOW in North Bay! I'm so excited to tour around the Northern Ontario circuit for the rest of the summer. See you at the show! 8-10PM.

July 13 2022
500 days.
Today marks day 500 since I removed my music from streaming platforms.
I've never felt more alone in this stance than I do right now. Like I'm screaming into a void of everyone all shaking their heads in agreement, yet who's actions contradict the sentiment. Ultimately, I feel the need to revive the conversation, perhaps for my own sanity. I've accepted the fact the music industry rewards those who fall in line quietly and efficiently and I simply play outside those lines. Whatever. You and I both know the industry is fucked up, backwards and broken – yet we continue to support the machine directly involved in evaporating the careers of new and emerging artists organically, financially and so on. So why are we ok with this? How are we ok with this? Simple. It's cheap as dirt to have access to every song ever recorded. It's too sweet of a deal for you the listener to pass up. And I don't blame you. Seriously. What're you going to do? Take down Spotify? As for the artist, maybe one day you'll hit a million streams (Which equates to $3200, or two months rent in Toronto). Once again, to DIRECTLY contribute to the LONG-TERM erosion of the music industry is NOT something I'm interested in. So humour me for a moment.
Many of my buds who are content creators (musicians) for these platforms know this and take the necessary steps in creating other physical merchandise to sell (a concept I need to get much better at) as buying one t-shirt from an artist can equate to roughly 10,000 streams. However the industry folks working for them behind the scenes turn a blind eye to the very entity working AGAINST them in favour of short term gains, mostly in the form of online "momentum". Small, independent music companies digging their own grave with a fancy shovel to get on a playlist. What's the end game in that? To afford a new backhoe to dig a bigger grave? To afford the big shiny excavator to bury us all? Look I get it, it's a business. A big old toxic, cancerous business built on exploitation. Like most sectors in sensationalized economies slowly entering post-capitalism. The music industry has always been based on predatory exploitation and for the first time ever, it's actually dying. Like, for real. Streaming was the ONLY source of revenue for almost two years ($17 Billion in 2021 alone) Economic variables like inflation and pandemics have gutted real life, brick and mortar venues. Live shows still exist, but the money is online.
A few weeks ago I was performing at Canadian Music Week, and was able to chat with Michael Dorf, Founder and CEO of City Winery in NYC. I mentioned coming down to play in New York this fall, and we talked about the rather grim outlook on grassroots live music in New York (and beyond) right now despite the general feeling that we're almost "out" of this pandemic. Live events just aren't there yet, and maybe never will be again. Something I've felt playing around Ontario over the Spring too. BUT, I think these prospects can lead to something even more spectacular – revival. There are more channels than ever to consume your favourite music, so why are we choosing the worst ones that shoot the artists on the way out the door? Well, convenience. But we have to look at the bigger picture here.
Many folks have said "Matt, you have to play the game to change the game". This reads like a dystopian tag line right from the minutes of a Spotify board meeting – similarly to when in 2020, Spotify CEO Daniel Ek said "you can't record music once every three to four years and think that's going to be enough". The more content, the more dollars floating to the top. Hey Daniel, it's my fucking art pal, I can do whatever the fuck I want with it. It sucks seeing musicians and those working for musicians continuing to do the dance Mr. Ek loves to see you do. And at some point I know if I want ANY chance at this music thing, I'll have to put my songs back online. As much as it'll pain me to do. That's simply where we're at. But I can fucking guarantee I'll never use Spotify again. Songwriters, you're not Oliver fucking Twist begging for scraps. You're better than what they paint you as. Remember, these companies can't exist without you feeding their machine. Whether you create Spotify content or not. They are not helping you. They are not your friend.
Over the last 500 days, there has been some conversation brought up in the public sphere regarding the integrity of Spotify and the misinformation running rampant throughout the platform (i.e Joe Rogan vs. Neil Young). Though this is also an important conversation, it removes the spotlight from arguably a more egregious problem – artist payout on ALL platforms. Over these last 500 days, Spotify has decreased artist payout from $0.004/stream to $0.003/stream despite their PR campaigns claiming "2021 was the highest artist payout ever". This just means more listeners are using the platform to stream and Spotify has more of your money to pay out. Apple Music (who's unmatched 24-bit/192kHz AAC audio quality) is still barely over $0.005/stream which is monumentally better but still a facade. The streampool payout allocation hasn't changed at all. A classic bridge to nowhere.
Ultimately, all of this probably leads to bigger questions about what the fuck we even consider "music" or the definition of a "song" is anymore. Everything is diluted, like watered down juice. Why couldn't $0.25/stream be a thing? Why is the ideal radio pop-feel-good hit of the summer exactly 3 minutes and 30 seconds? This conversation is for singer-songwriters in the future – ones who have never been introduced to the idea of paying appropriately for music. How do you feel for or against a concept you've never known? I have faith in the future, I have faith in people to make the right choice with music. But a new wave of songwriters who feel quantity over quality, novelty over integrity are what is important to "make it" is a shitty path for everyone. God I'm fucking crusty. But it's a sentiment that needs to change quick before streaming takes its $17 billion in 2021 revenue and creates one giant, centralized music pool of 100 pop artists that we all should be so lucky to access. You know, the one Sony and Universal and Amazon will own in the year 2050? Music consumption is not going to stay this way forever. If you think streaming is in it to help you or the artist, I have a bridge to sell you. Delete Spotify now before it's too late. Like go now. Do it.
-M
(DM me for references)
July 6 2022
Moved to Powassan, ON.
Well, we did it. We left Toronto last week and moved to Powassan, ON to begin a new chapter. After a very busy Spring with shows all over Ontario, including MellowFest and Canadian Music Week, I'm taking the rest of the summer to focus on the new record and get these songs into your ears.
-M
March 28, 2022
Recording @ Mkondo Studio!
Tracking has started for the full-length album with Brandon Fehderau back at the production helm! I travelled to Mkondo studio in Kitchener, same place we recorded Slow Burn in 2020. I can't wait to show you this collection of songs – album will be out this summer! Stay tuned 😉
-M
Photo: @kyle.sawyer
WEDNESDAY, MARCH 9TH. 9PM
LIVE AT HORSESHOE TAVERN
With Special Guests: GOLD TONGUE 
TICKETS ON SALE NOW:
After two long years of patience and preparation, we're thrilled to be playing Horseshoe Tavern on Wednesday, March 9th! London, ON rockers GOLD TONGUE will be opening up the night!
Tickets available now at www.horseshoetavern.com 
Watch MB and The Sorrows live set from The Elmocambo!
Click here to watch the full show from the Lemmon Stage live at the brand new El Mocambo!
–> https://lemmonstage.visaic.tv/eventsVod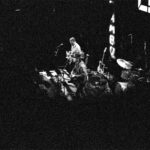 Livestream from The Costume House Full Show!
Directed by Amit Mehta
Produced and Filmed by Good Company Productions
"Back Down the Road" Official Music Video
Directed/Edited by Kyle Sawyer. Cinematography by Paul Duck. 
Produced by Digital Sabbath Film Co. 
Purchase "Slow Burn" and Support Direct via Bandcamp!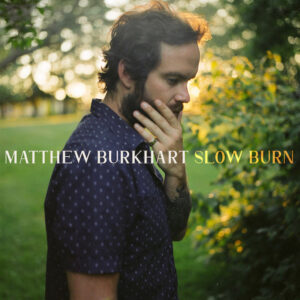 "Listeners are well rewarded with a recording that never recedes into the ether. Slow Burn summons particular strength from the latter's vivid lyrics, which paint the world in primary colours."  – partonandpearl.com
     "Slow Burn is both a journey and a seamless synergy between the music and words, drawing inspiration from classic Americana and Folk ballads with dashes of Alternative Country and Rock."
– Eric Alper, SiriusXM Radio